In view of the fact that I've had an uneventful day in bed, the weather is miserable, and the Chelsea Flower Show is on, I thought I'd share some pictures taken yesterday of what is really going on in my damp English garden underneath overcast skies.
First up one of the hostas: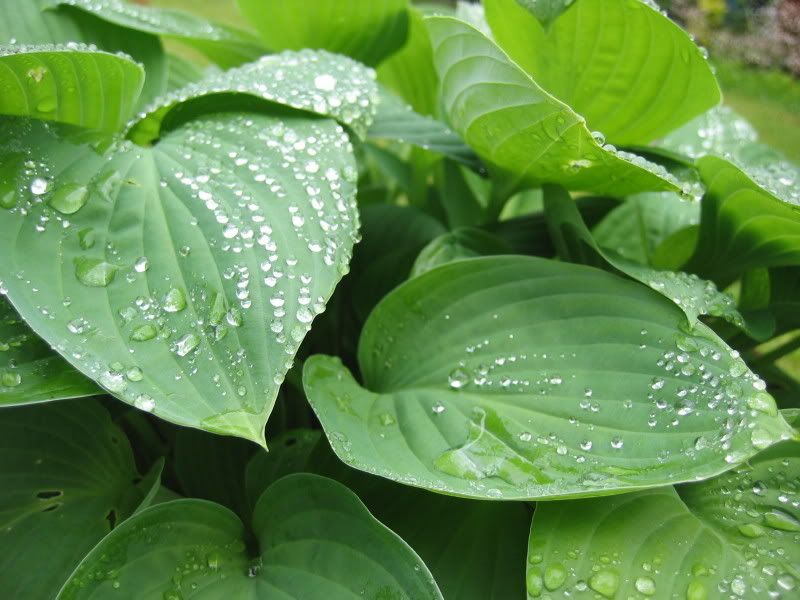 Now for a Welsh poppy, the orange single variety, or meconopsis cambrica aurantica, for those given to such things. They grow in our garden like weeds. Many people here pull them up and dump them because of that. I think they are beautiful. We have the yellow ones too.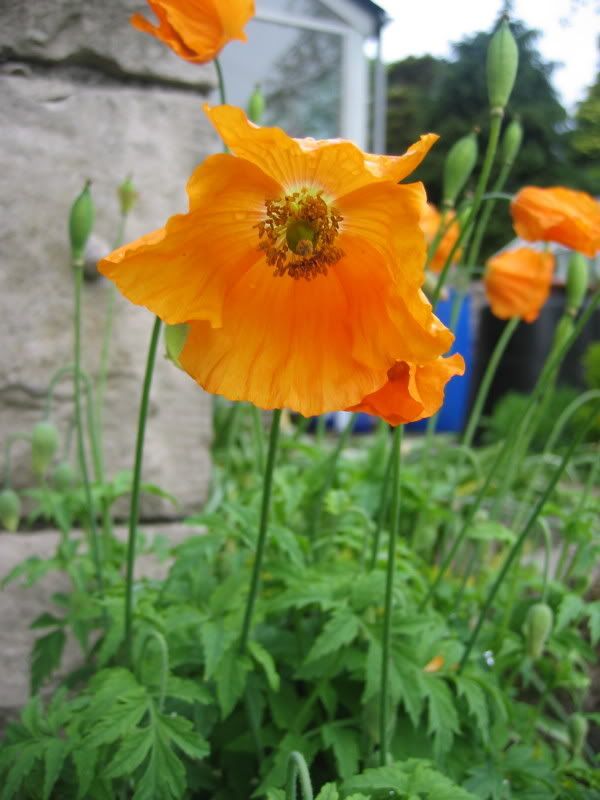 Some rather damp aqualegias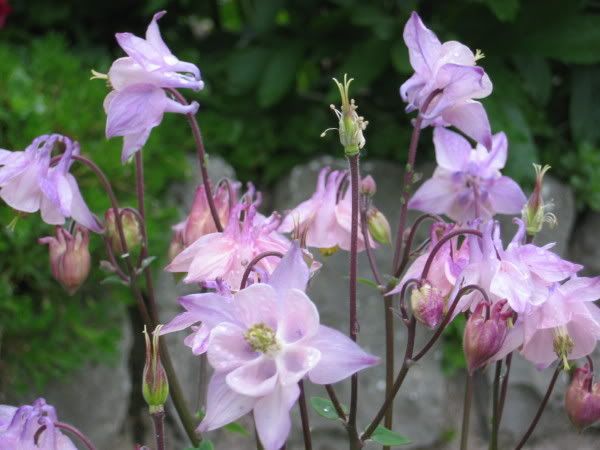 And finally taken on that day where I actually went into the countryside, back in late April, when the sun was actually shining, A bank of cowslips: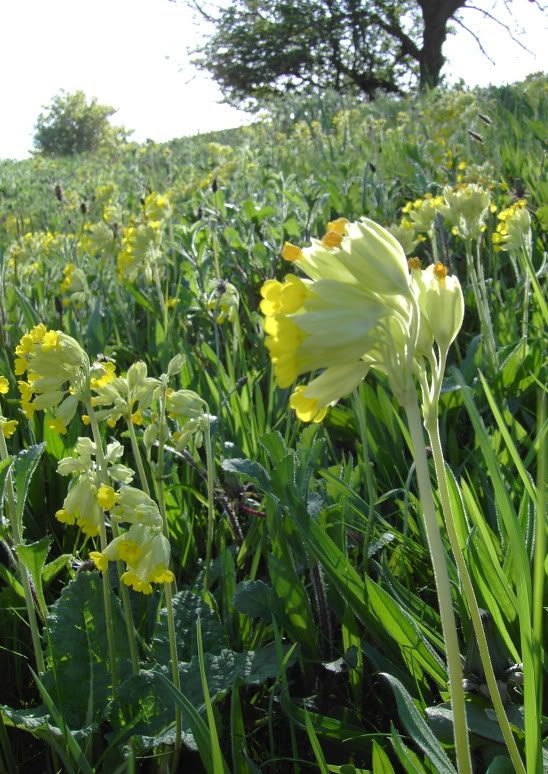 Which are protected plants now, so strictly for viewing only, no picking allowed!